Event Category:
Centre for Peacebuilding & Dialogue (CPD)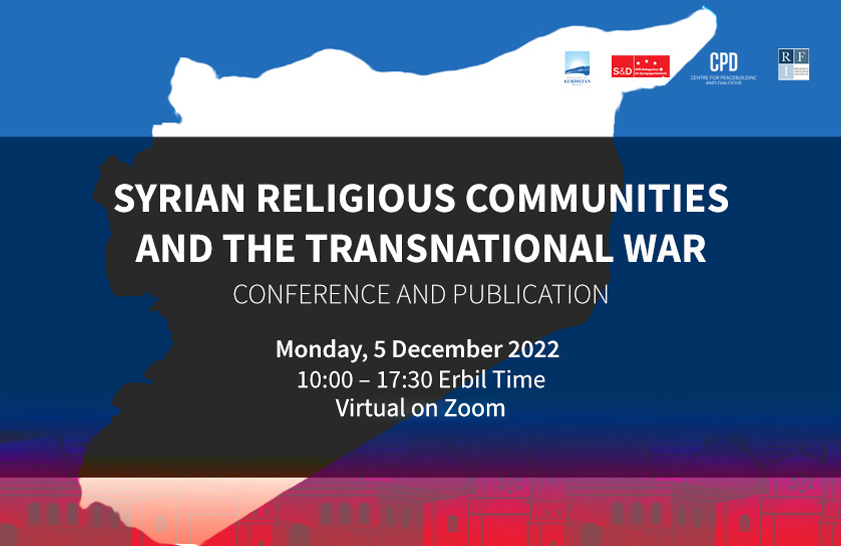 Online Conference and Publication: Syrian Religious Communities and the Transnational War
This conference is organised by the Center for Peacebuilding and Dialogue (CPD) at the University of Kurdistan Hewlêr (UKH), in collaboration with Socialists and Democrats Group (S&D) at the European Union Parliament, and the Religious Freedom Institute (USA). The axes of the conference revolve around the Syrian religious minorities experience since the Syrian Spring/ Civil […]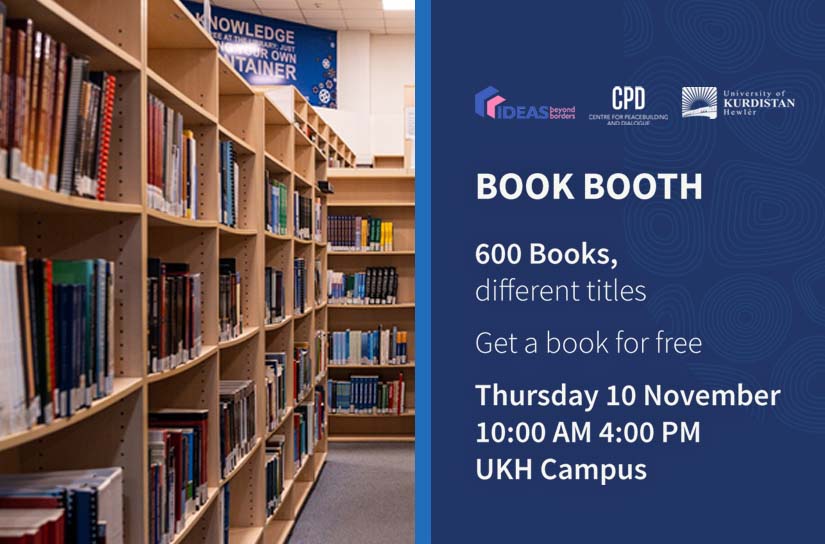 Book Booth
In cooperation with Ideas Beyond Borders, UKH Centre for Peacebuilding & Dialogue is organising the Book Booth event on UKH premises. 600 books with different titles will be showcased for UKH students. Each student can get a book free of charge.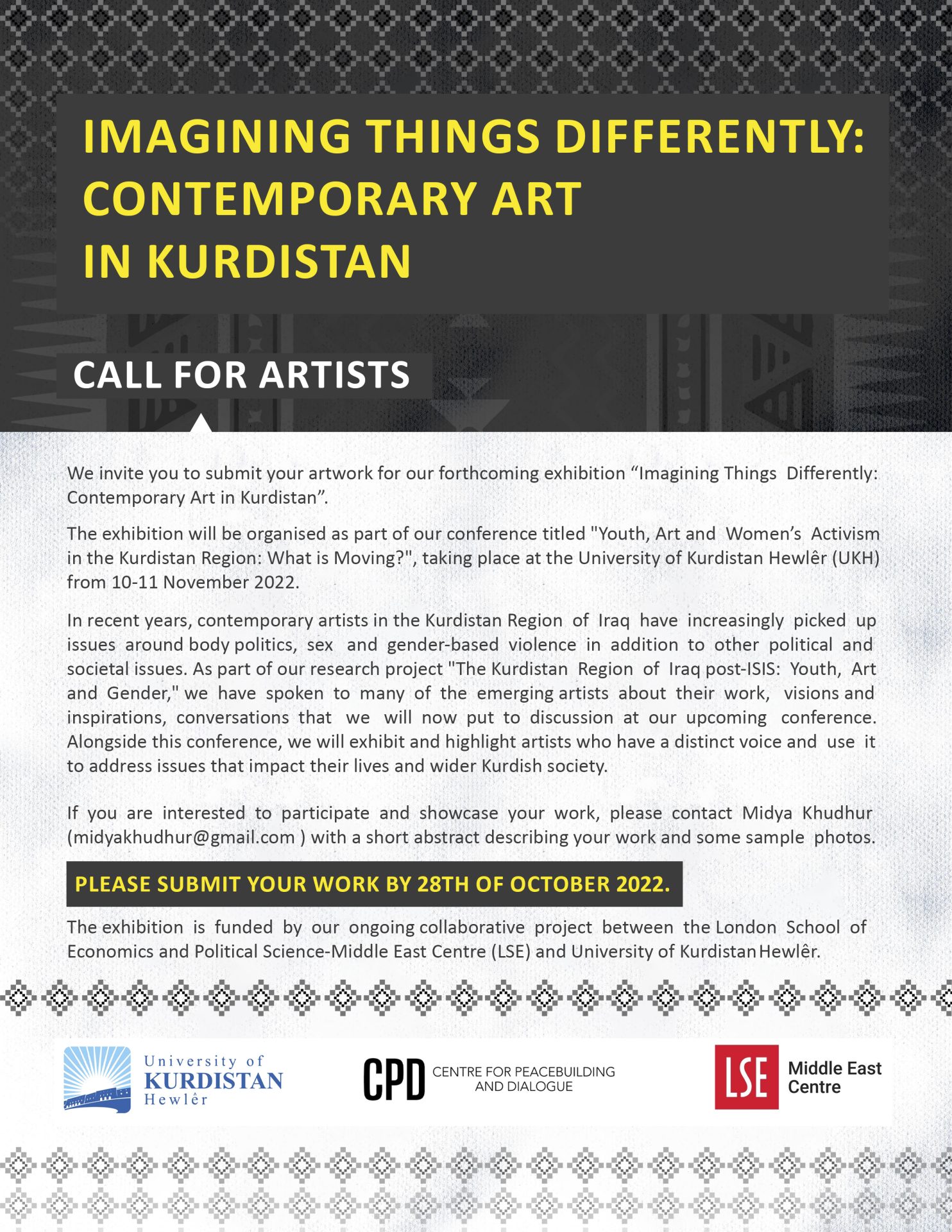 Imagining Things Differently: Contemporary Art in Kurdistan
We invite you to submit your artwork for our forthcoming exhibition "Imagining Things Differently: Contemporary Art in Kurdistan". The exhibition will be organised as part of our conference titled "Youth, Art and Women's Activism in the Kurdistan Region: What is Moving?", taking place at the University of Kurdistan Hewlêr (UKH) from 10-11 November 2022. In […]