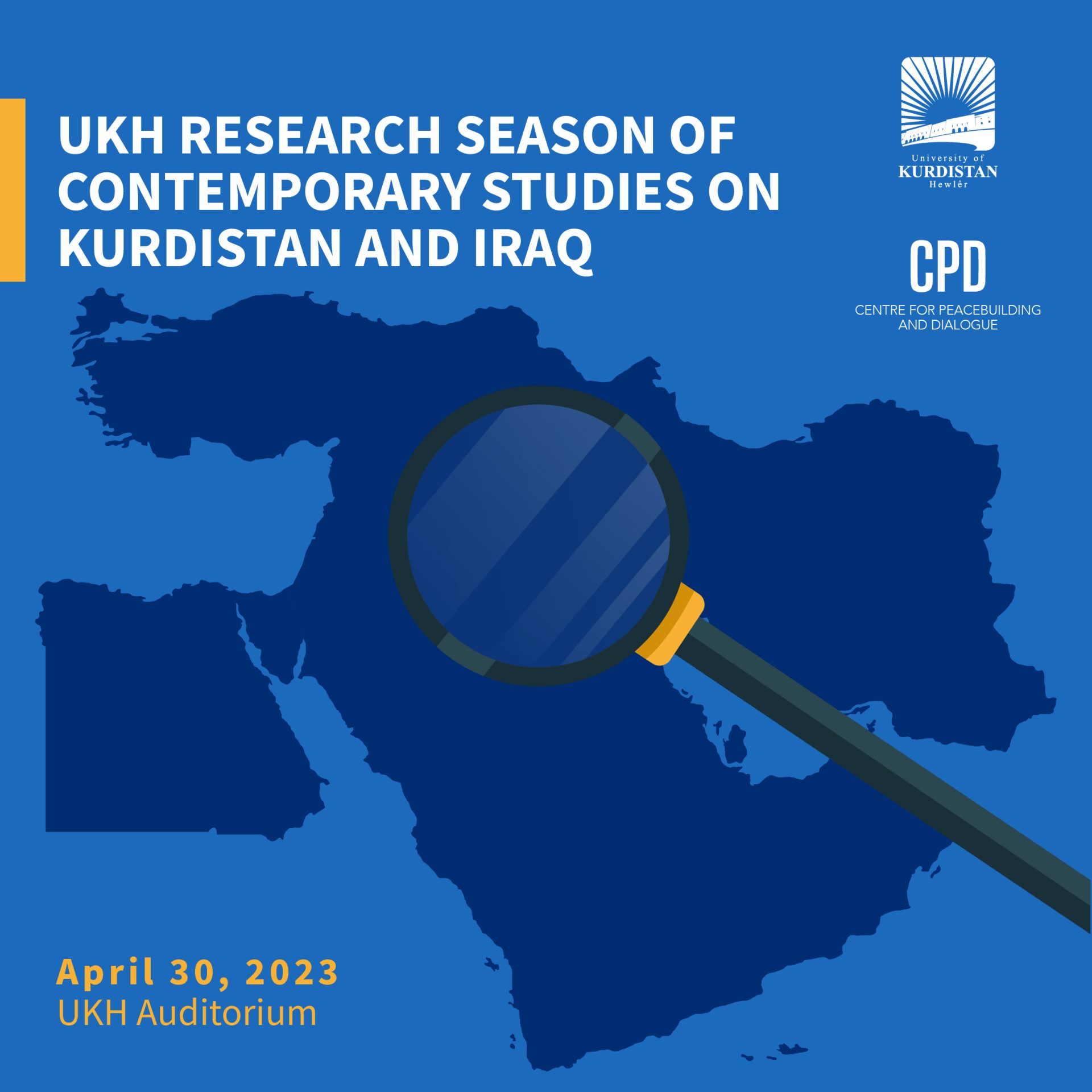 Centre for Peacebuilding and Dialogue (CPD) at UKH presents its first Research Season on Contemporary Studies on Kurdistan and Iraq.
As part of this academic event, 13 scholars from top universities in Iraq and the world will present their research conducted on a range of topics which include ethno-religious minorities, Islam, religious movements, Kurdish history, legal anthropology, foreign policy, memory, rural sociology and state-society relations.
This event is organised as part of UKH's objective to promote internationally oriented high quality research.
Presented by: Bayar Mustafa Sevdeen, PhD
Details
Start:
30 April, 2023 9:00 am
End:
30 April, 2023 2:00 pm
ORGANISER
Centre for Peacebuilding and Dialogue (CPD)
Website:
https://forms.office.com/r/RUyP7mhHhR
Tags
---