Michael Knights
Member of the Governing Board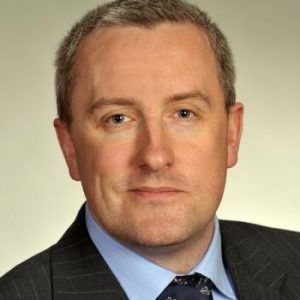 Dr Michael Knights is the Jill and Jay Bernstein Fellow at the Washington Institute for Near East Policy. Since 2003, he has worked primarily on Iraq and the Kurdistan Region, traveling into Iraq every year. He is the co-founder and editor of the Militia Spotlight research platform at the Washington Institute.
For six years, Dr Knights was Senior Vice President for Analysis at the Olive Group, an integrated security and life support company with operations in complex operating environments across the world. He supported reconstruction, governance and anti-corruption projects across the Middle East, with particular focus on Iraq and the Kurdistan Region. He has worked extensively with local government bodies and councils on the ground in Iraq, the Gulf States, and Yemen.
Dr. Knights has traveled widely in Iraq, Syria, Lebanon, Turkey, Yemen, and the Gulf States, and regularly briefs U.S. government policymakers, congressional committees, and U.S. military officers on regional affairs. He previously worked as a journalist for the Gulf States Newsletter and Jane's Intelligence Review. As a young man, he grew up alongside London's thriving Kurdish and Arabic communities and later backpacked around the Middle East.
Dr Knights holds a Bachelor of Arts and a doctorate in War Studies from King's College London. He is the author of over a dozen books and monographs on governance, development, energy and security in the Middle East.