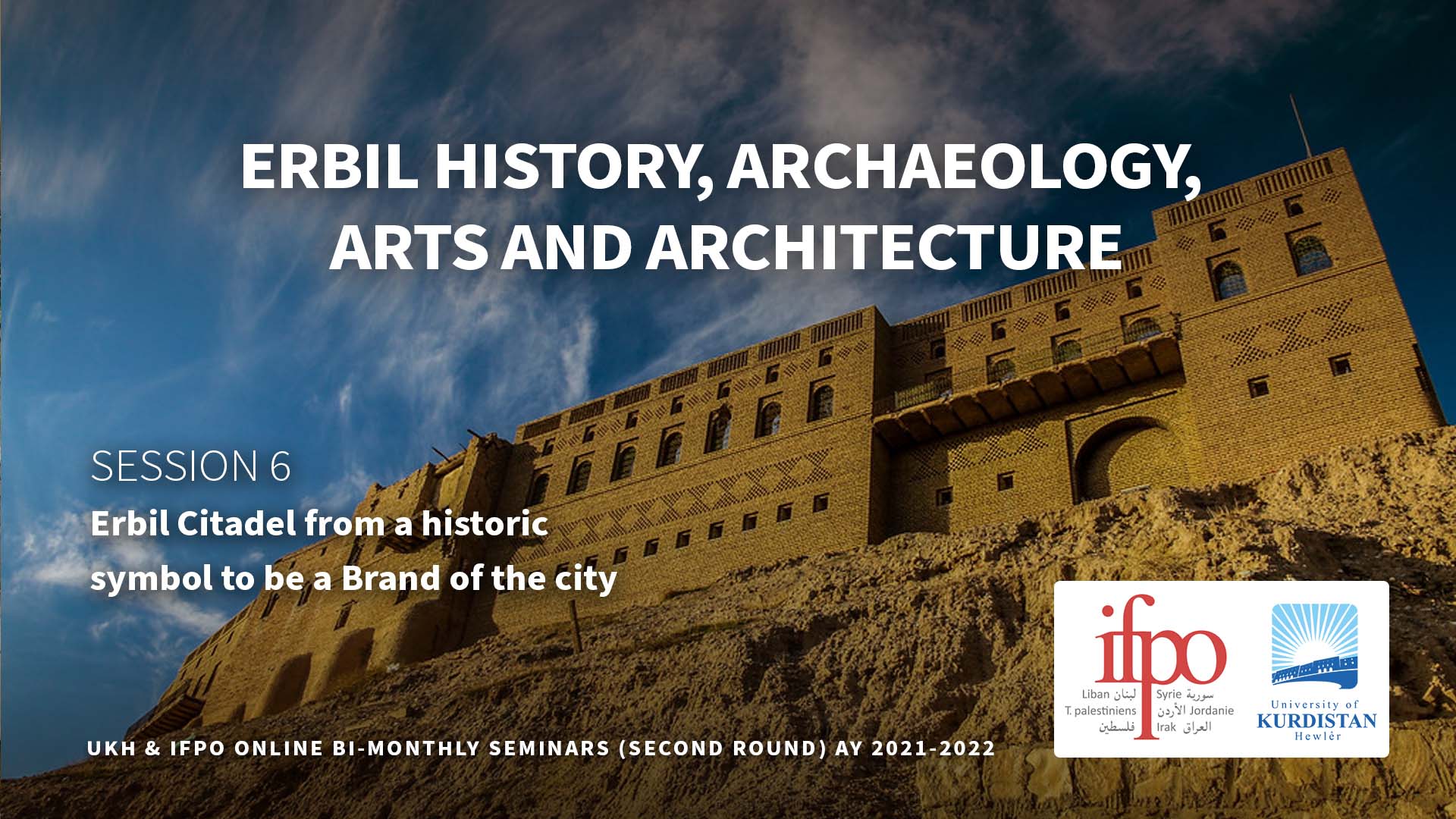 Part 1:
Erbil Citadel from a Historic Symbol to become a Brand of the City
Presenter: Haval Sami
Tishk International University
Seminar Abstract
As one of the oldest continuously inhabited cities in the world, Erbil has witnessed has many historical events. This has contributed to promote Erbil worldwide and resulted in its citadel's being inscribed on the UNESCO World Heritage List in 2014. Despite the Islamic State (ISIS) attacks on the KRI and Iraq, Erbil continued to attract tourists and investors from different corners of the world.
The Erbil citadel has a historical value and has been recognised and symbolised to present
Erbil in Poems and many artistic works. This study will focus on the indicators that show the
potentiality of Erbil citadel to be presented as a brand for the city.
Short Biography
Haval Sami got his BSc in Architecture from Salahaddin University-Erbil's College of Engineering. He holds an MSc from Turkey and is currently a PhD candidate at Salahaddin University-Erbil.
Haval is also a teaching staff at Tishk International University. He worked as the Head of Interior Design Department between 2016 and 2020 and is currently the Head of Architecture Department.
Haval acted as a conference secretary (ICAD) and has contributed to many national and international academic organisations and institutions.
Part 2:
Conservation and Revitalization of Erbil Citadel
Presenter: David Michelmore
Short Biography
David Michelmore, Principal of the Consultancy for Conservation and Development and former UNESCO International Technical Adviser, is a specialist on the conservation of historic buildings and ancient monuments and the management of heritage sites, including World Cultural Heritage. He has over 40 years of professional experience in 40 countries, including 12 projects and activities implemented in Iraq. From 2008-11, He led the 54-person team preparing the Conservation and Rehabilitation Master Plan for Erbil Citadel, based on a proposal he had earlier prepared for the KRG in 2004-05, afterwards continuing his support as Adviser to the High Commission for Erbil Citadel Revitalisation (HCECR) until 2015. He recently completed the proposal for the conservation of the Taq Kisra at Ctesiphon and is currently leading the conservation of Lalish Temple.
Click Here for Seminar Details
Presented by: Mahmood A. Bakr Khayyat, PhD
Details
Start:
21 April, 2022 2:00 pm
End:
21 April, 2022 4:00 pm
ORGANISER
Civil and Architectural Department
Website:
Tags
---