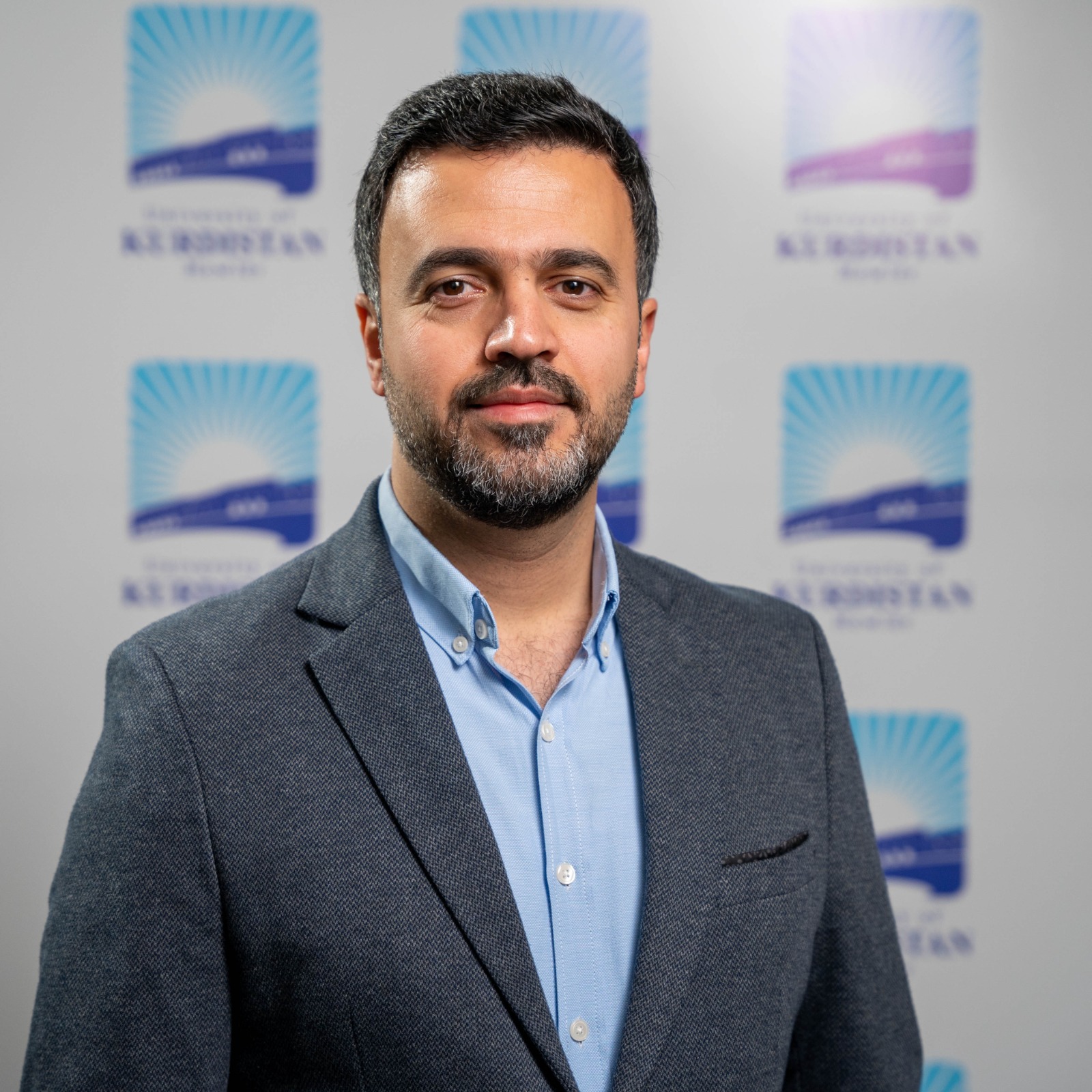 Ramyar Adnan Suramairy
Lecturer
Overview
Ramyar Adnan holds a MSc in Petroleum Engineering from Heriot Watt University in the United Kingdom. He joined the Department of Natural Resources Engineering and Management at UKH in 2017.
Ramyar has over 7 years of experience in research and academia. He was a member in the Carbonate Reservoir Research Group at Heriot Watt University. His research is in the field of Reservoir Engineering and Simulation for which he has published articles in peer-reviewed journals
Education
- MSc Reservoir Simulation
- BSc
Publications
Ramyar Suramairy, Ararat Rahimy, Hazjer Rozjbeyani & Mojdeh Delshad (2021) Investigating the impact of a walnut-extracted surfactant on oil-water interfacial tension reduction and wettability alteration in carbonate rocks, Energy Sources, Part A: Recovery, Utilization, and Environmental Effects, DOI: 10.1080/15567036.2021.1909677
Awdal, A., Suramairy, R., Singh, K., Fabre, G., Alsop, I. (2020). Deformation bands and their impact on fluid flow: Insights from geometrical modelling and multi-scale flow simulations in sandstones. Journal of Structural Geology, Volume 141.
Edilbi, A. N. F., Mohammed, K. F., Sadeq, Z. H., Aldalawy, A. A., Zebari, B. G. A., Pirouei, M., Suramairy, R., and Ali, J. A. (2019). Source rock potential and reservoir characterization of the Lower Cretaceous Sarmord Formation in selected sections in Kurdistan Region-Iraq. Arabian Journal of Geoscience, 12(21), 1-17.
Ramyar Suramairy; Sebastian Geiger; Rink Van Dijke; Adnan Al-Dhahli. (2014). Field-Scale Simulation of WAG using Pore-Scale Network Modelling. American Journal of Oil and Chemical Technologies. 2 (3), 85-104.
Ramyar Suramairy; Ribwar Abdulrahman. (2015) 'Uncertainty in WAG Injection Modelling using Empirical methods and Three-Phase Pore-Network Modeling with Rock Heterogeneity Effect', International Journal of Engineering Trends and Technology (IJETT). , 19(1), pp. 12-18.
Ribwar Abdulrahman; I. M. Sebastine; Ramyar Suramairy. (2015) 'Reducing And controlling The Hydrocarbon Emissions From Rich Amine Regeneration Units in The Natural Gas Sweetening Process: A Case Study And Simulation', International Journal of Engineering and Advanced Technology Studies: 3(2), pp. 17-26
Professional Qualification
- Member of the European Centre for Research Training and Development, UK (2015-present).
- Professional member in the Society of Petroleum Engineering (SPE). (2015-Present).
- Practitioner member in Kurdistan Engineers Union. (2016-Present).