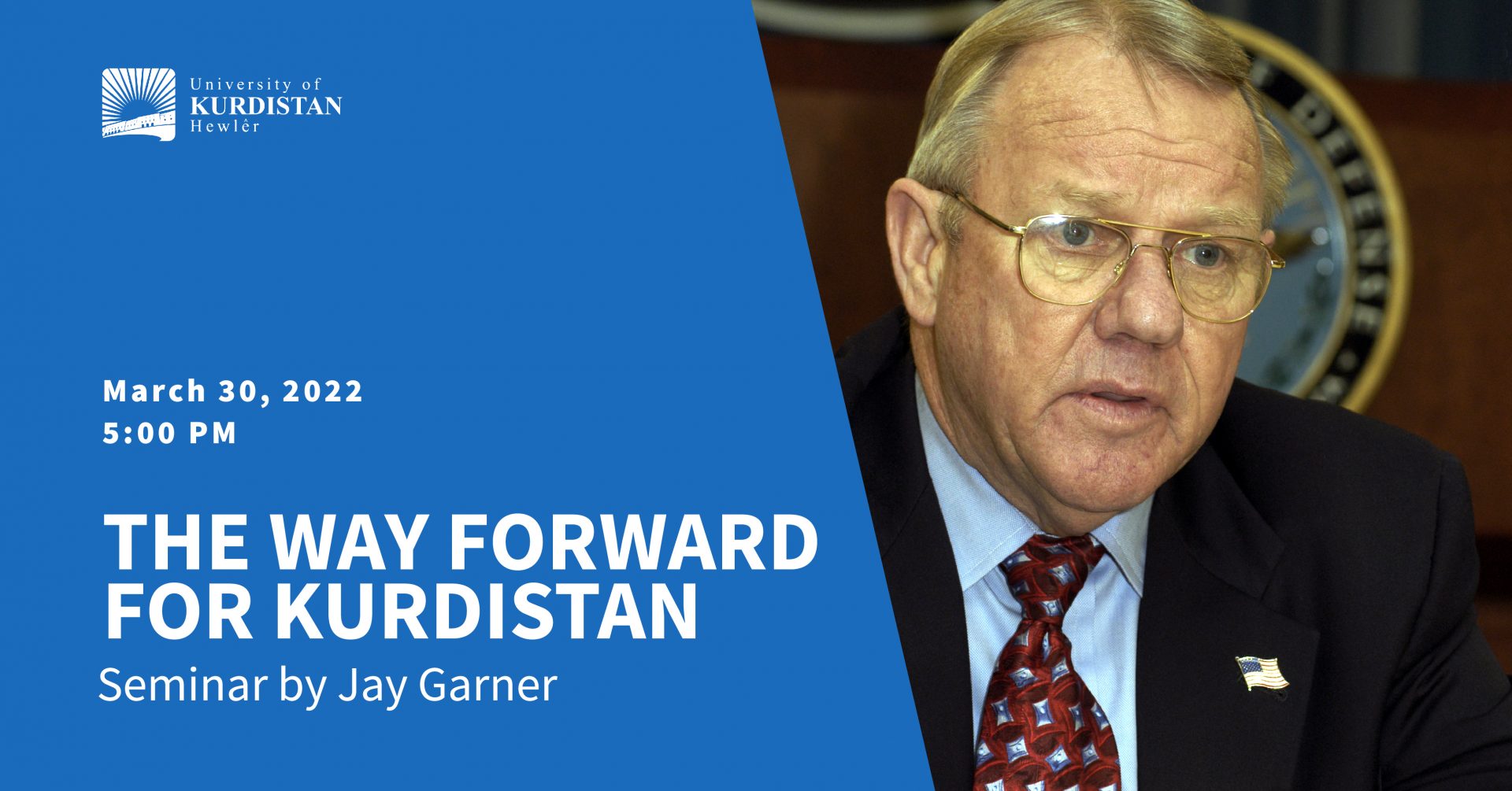 US retired Lieutenant General Jay Garner will deliver a seminar at the University of Kurdistan Hewlêr (UKH) on Wednesday March 30, 2022.
General Jay Garner is a very well-regarded personality in Iraq and the Kurdistan Region. He is a retired United States Army Lieutenant General who had an essential role in post-2003 Iraq. He has an immense military background having served in several military roles in different countries. He was appointed the Director of The Office of Reconstruction and Humanitarian Assistance for Iraq, an office intended to lead post-war reconstruction efforts in Iraq. Mr. Garner's experience in Kurdistan and Iraq spans beyond this role as he was in charge of securing Kurdish areas after the Gulf War.
In his seminar for UKH, Mr. Garner will speak of his insights and perspectives on the development of Kurdistan and Iraq, and his previous experience in Iraq.
Details
Start:
30 March, 2022 5:00 pm
End:
30 March, 2022 6:30 pm
ORGANISER
Public Relations, Media and Communications
Website:
Tags
---