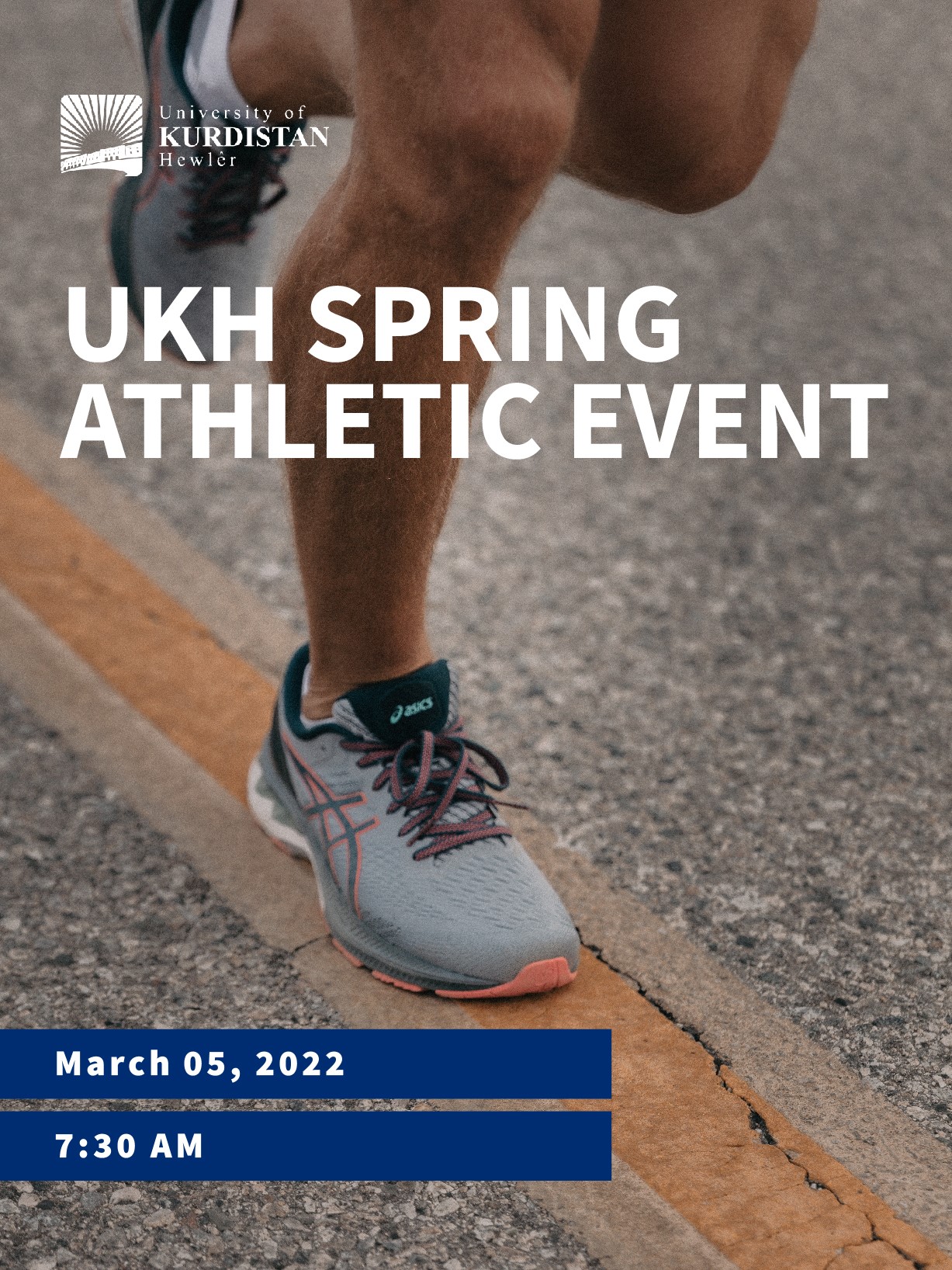 UKH is organising an athletic spring running/walking competition on 5 March 2022 in the Gilkand Park across the street from the main campus.
This activity includes three different categories of running/walking: 10km running which is 12 laps around the running area in the park, 5km running which is 6 laps as well as 5km walking.
All UKH students and staff are invited to this event.
Details
Start:
5 March, 2022 7:30 am
End:
5 March, 2022 9:00 am
ORGANISER
University of Kurdistan Hewlêr (UKH)
Website:
Tags
---