Bill Rammell is a UK citizen who grew up in public housing in Harlow (the homes poorer people live in), attended a state comprehensive school, and was the first person in his family to go to University. So Bill has a real personal understanding of and commitment to the capacity of Higher Education to transform lives for the better and create opportunity. And Bill has spent his working and political life working to expand access to Higher Education.
Bill studied French at Cardiff University gaining a BA Honours, and during his course Bill spent a year teaching English in Paris, France. At the end of Bill's course he was elected President of Cardiff University Students' Union, serving a sabbatical year as President, founding Bill's commitment to and experience of politics.
In 1997 Bill was elected as a Labour MP for Harlow to the UK House of Commons in the Blair landslide victory. Bill was a very successful MP for 13 years strongly advocating for his Harlow constituents and being renowned as a strong community leader. And for the last 8 years of Bill's parliamentary career he served as a senior Government Minister in the Governments of Tony Blair and Gordon Brown.
Firstly as Minister of State at the Foreign Office where Bill had responsibility for relations with North East Asia and the Middle East, including the Kurdistan Region.
Bill then became Minister of State for Education, with specific responsibility for Further and Higher Education. Here Bill championed widening access to Higher Education, set in place the radical new fees and student loan system which brought sustainability of funding to UK Universities, led and oversaw the 2008 UK Research Assessment Exercise, and led the Prime Minister's Initiative for the Globalisation of Higher Education.
Finally, Bill served as Minister of State for Defence, with responsibility for the UK Armed Forces.
Bill's political career ended in 2010 at the end of Labour's period in Government. Bill then determined to use his skills and experience of Higher Education to forge a career as a University Leader.
In 2011 Bill became Deputy Vice Chancellor (equivalent of Vice President) at Plymouth University with responsibility for Internationalisation and the Student Experience. 
In 2012 Bill became Vice Chancellor of the University of Bedfordshire, serving successfully as Vice Chancellor for 8 years. Bill led the University to achieve the second highest improvement in research ranking in the UK, an outstanding quality rating, a huge expansion of Higher Education partnerships both home and overseas, and the biggest increase in student numbers in the UK.
Bill has written, lectured and researched widely within the UK and overseas.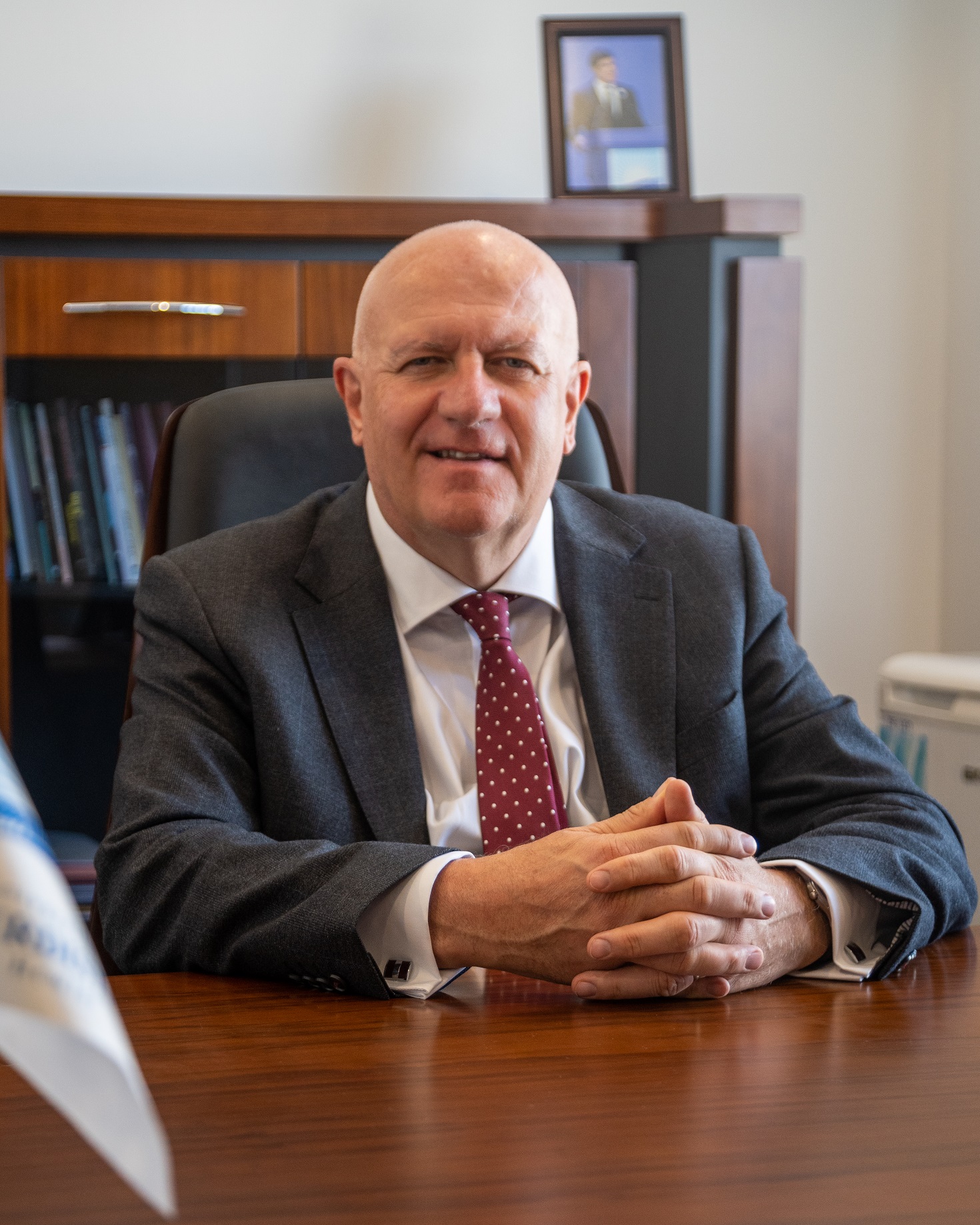 Bill became President of UKH in August 2021, with a commitment to reform and renew the University.
Bill has brought to the role of President of UKH all his HE experience and success. During his career Bill has visited Kurdistan, followed its' development, and appreciates it's success and potential.
Bill strongly relates to and supports the Kurdistani appetite for connecting to the world, making friends, learning lessons, deepening democracy, and modernising the economy. Bill believes good universities such as UKH are a key means of doing this.
Bill strongly believes that Kurdistan's commitment to reform, openness, pluralism and tolerance makes it a force for good in the Middle East. And Bill is hugely committed to leading UKH to support and contribute to this.
Watch UKH President Videos