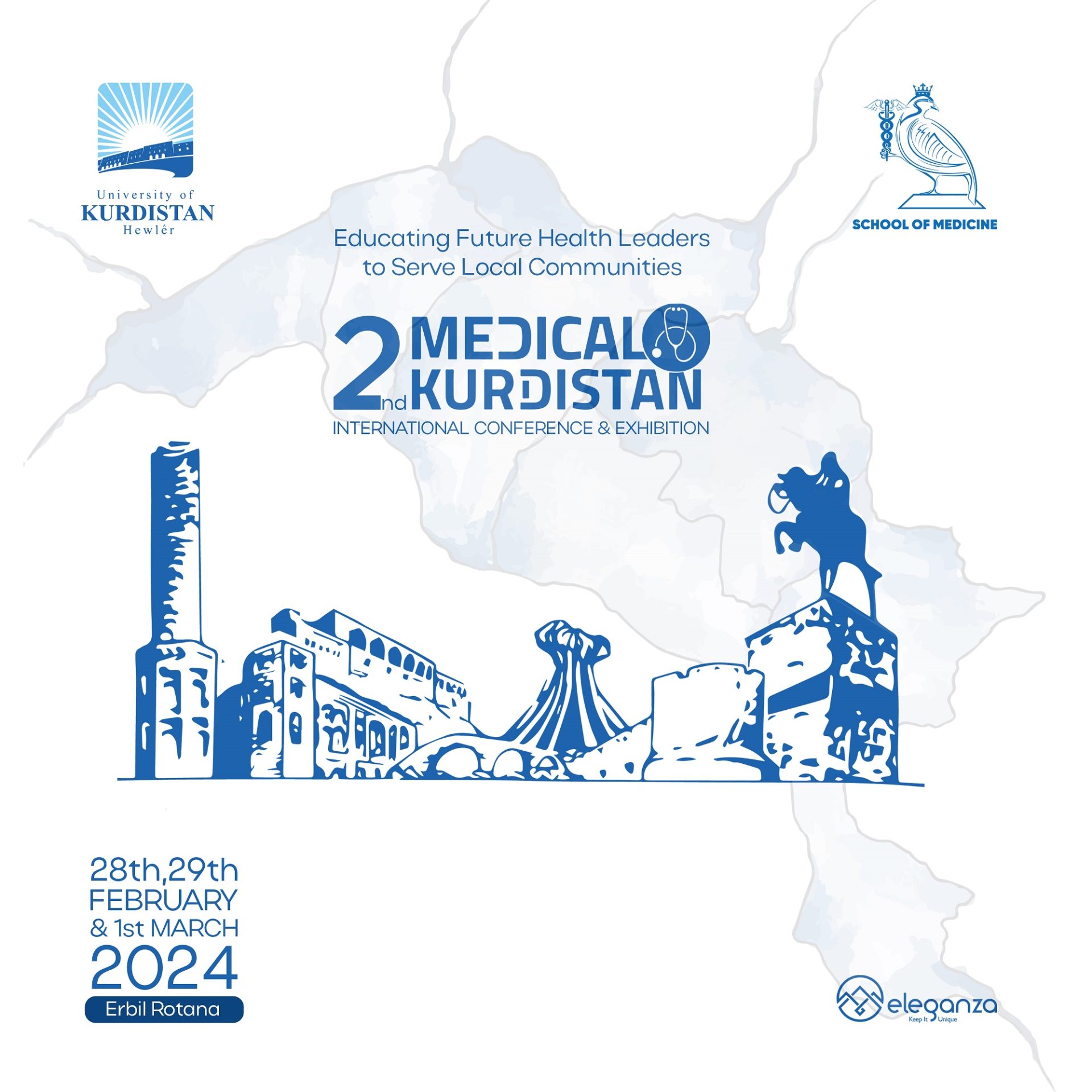 Training Future Health Leaders for Serving Local Communities.
The International Medical Kurdistan Conference of the School of Medicine (SoM) at the University of Kurdistan Hewlêr (UKH) is a unique platform to share recent research in medicine and a great opportunity to exchange knowledge and experiences in all related fields.
The conference will be held on the February 28 and continues until March 1st, 2024 in Erbil, the capital of the Kurdistan Region of Iraq, the ancient wonder city and the new symbol of civilization and peaceful coexistence.
The conference is also an excellent opportunity for scientific presentations like oral, poster, and commercial exhibitions as well as experts' presentations in a wide range of medical specialties
UKH-SoM has a comprehensive programme, allowing the participants to renew friendships and extended networking.
We welcome all scientists, clinicians, students, health allied staff, researchers, and professionals from Iraq and all over the world to submit their research findings and meet to discuss recent advances and innovations in all branches of clinical and preclinical medical sciences.
Presented by: Teshk Nouri Shawis
Details
Start:
28 February, 2024 10:00 am
End:
1 March, 2024 7:00 pm
ORGANISER
UKH School of Medicine
Website:
https://www.medicalkurdistan.krd/
Tags
---