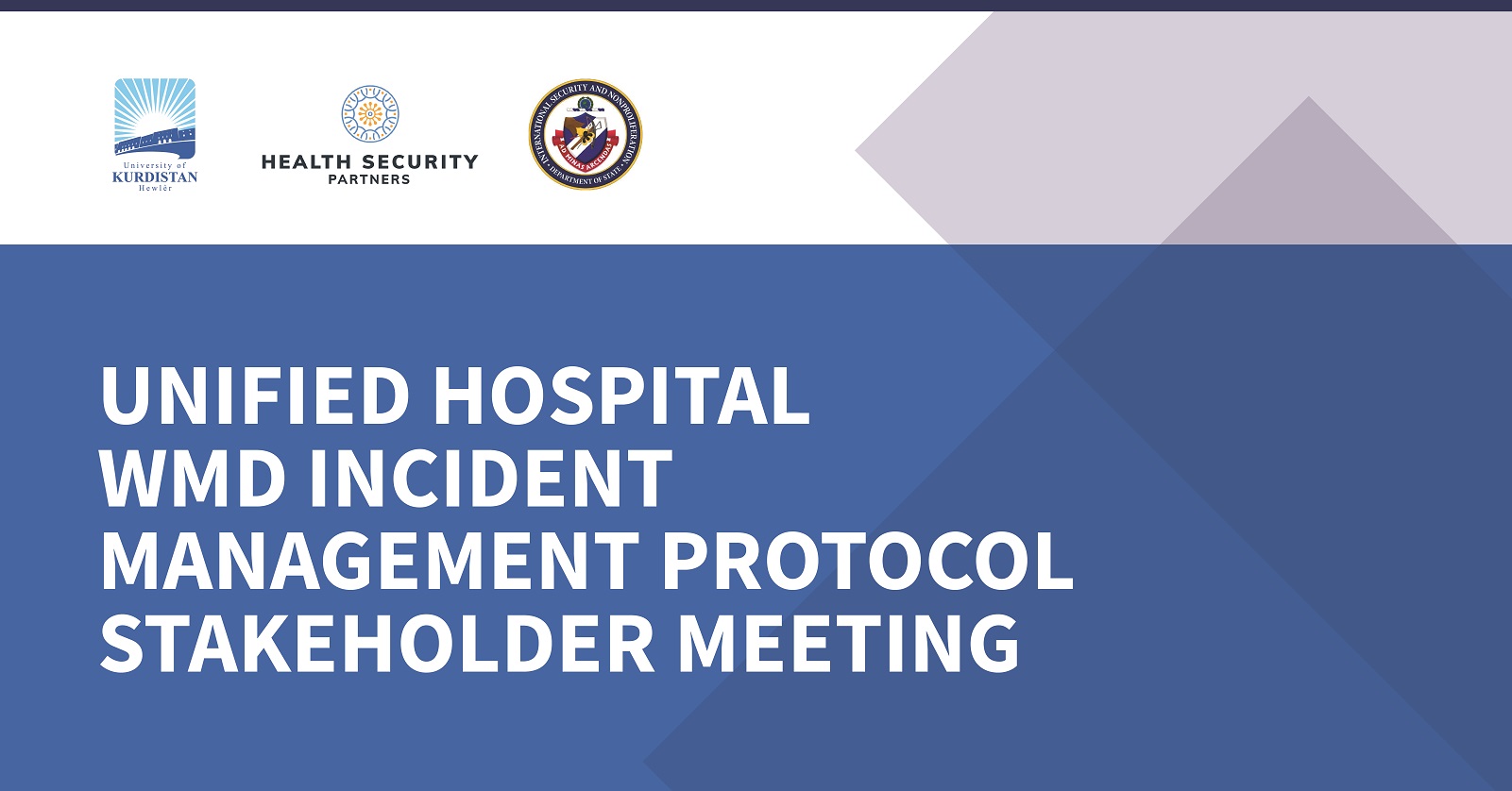 The purpose of this meeting, jointly hosted by the University of Kurdistan Hewlêr (UKH) and Health
Security Partners (HSP), is to bring together relevant stakeholders from public and private hospitals and
representatives from the Directorates of Health in Duhok, Erbil, Sulaymaniyah, Halabja, and Zakho to begin the development of a unified protocol for WMD incident management protocols for hospitals across the Kurdistan Region. This stakeholder meeting is supported by the U.S. Department of State ISN/CTR.
During this meeting representatives from each city will review existing WMD incident management
protocols, identify synergies across the five cities and best practices, and establish an action plan for
developing and finalizing the unified protocols. Our collective aim is to harmonize standard operating
procedures and best practices and enhance interoperability between Kurdish hospitals to respond to any
CBRNE incident.
Click here for detailed agenda.
Details
Start:
10 June, 2023 9:30 am
End:
11 June, 2023 4:00 pm
ORGANISER
UKH School of Medicine Health and Security Partners
Website:
Tags
---