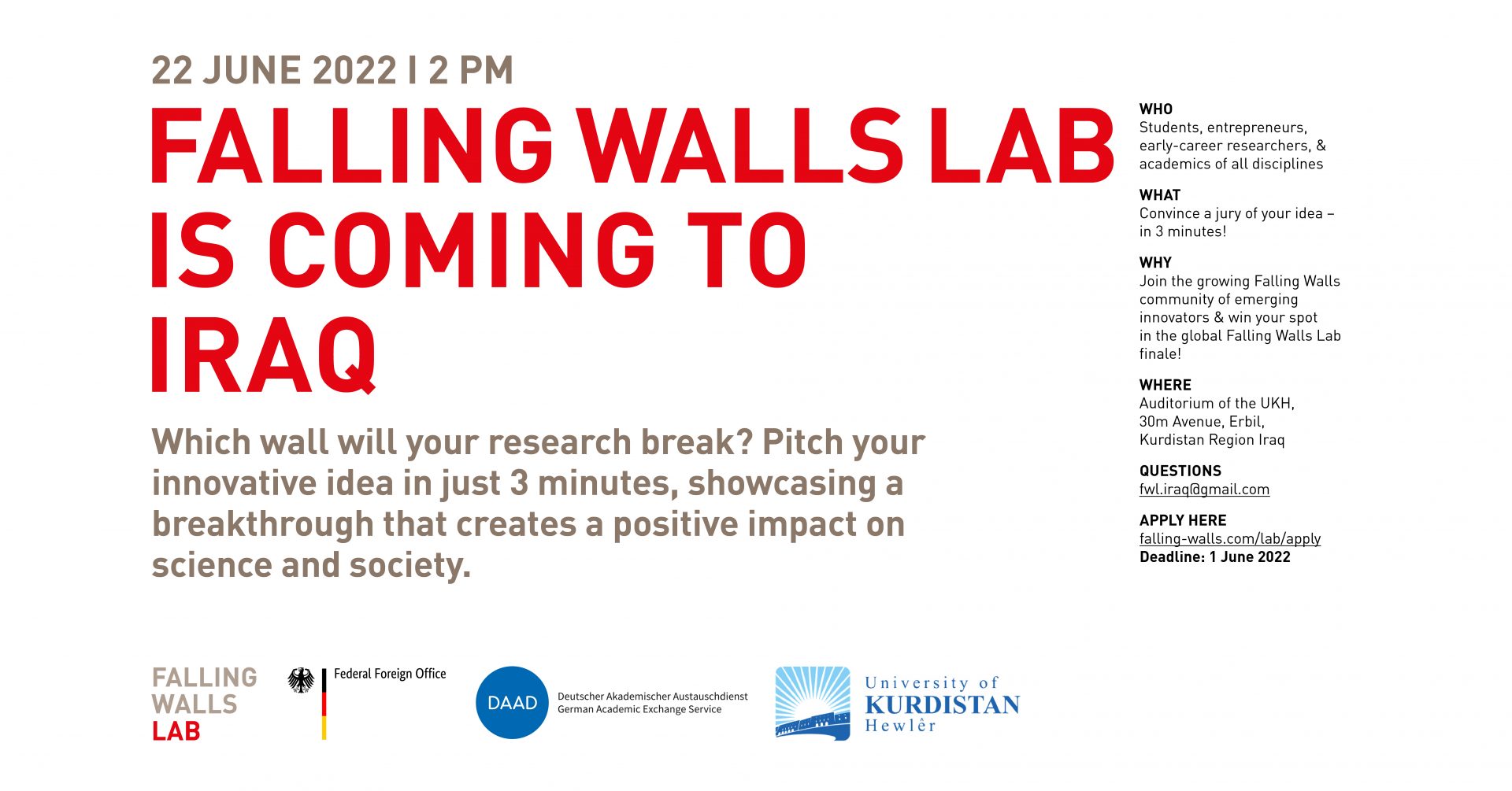 The University of Kurdistan Hewlêr (UKH), in partnership with the German Academic Exchange Services (DAAD) is hosting the Falling Walls Lab competition on 22 June 2022.
Students and early-career professionals of all disciplines are invited to pitch their innovative idea in three minutes, showcasing a breakthrough that creates a positive impact on science and society.
Apply to Falling Walls Lab Iraq for a chance to pitch your idea and win a trip to the Falling Walls Science Summit in Berlin in November 2022.
Application Deadline: 9 June 2022.
Details
Start:
22 June, 2022 2:00 pm
End:
22 June, 2022 3:00 pm
ORGANISER
Website:
Tags
---