Brigadier General Ernest C. Audino, US Army (Ret)
Member of the Board of Governors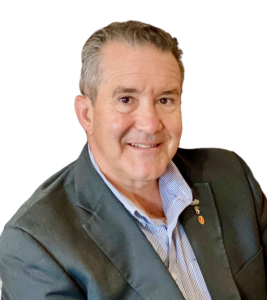 General Audino serves as District Director for U.S. Congressman Michael Waltz (FL6). He is also a Senior Military Fellow at the Gold Institute for International Strategy and the London Center for Policy Research. He contributes frequently to the Washington Times and many other media outlets, national and international, where he provides commentary and analysis on national security, foreign policy, strategy, leadership, and the Middle East. He is the only US general officer to have previously served a full year as a combat advisor embedded inside a Kurdish peshmerga brigade in Iraq. He is completing a book on that experience. It expresses key portions of the remarkable Kurdish story of triumph over atrocity, endurance under chemical weapons and freedom after genocide.
General Audino graduated from the United States Military Academy at West Point in 1983 and retired from the Army in 2011. He served multiple assignments
in armor, cavalry, infantry and Stryker units. Other key assignments include service as an Army Congressional Fellow in the US Senate, duty as the Executive
Assistant to the Vice Chairman of the US Joint Chiefs of Staff, and Director of Nuclear Support at the US Defense Threat Reduction Agency. His last assignment was as the Deputy Director of Operations for Headquarters, US Army, in the Pentagon.
He considers his most significant assignment to be his service in Iraq where he commanded a team of combat advisors embedded in 3rd Infantry Brigade, 4th Division of the Iraqi Army. His brigade was formed entirely from Kurdish peshmerga and missioned to conduct counterinsurgency operations.
His education includes:
Bachelor of Science, United States Military Academy, West Point
Master of Law, Cum Laude, Vermont Law School
Juris Doctorate, Vermont Law School
Master of National Security and Strategic Studies, US National War College