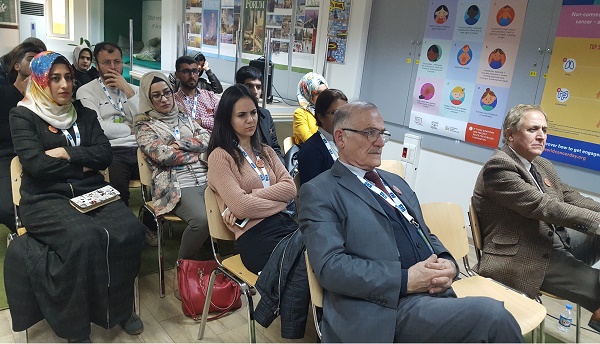 World Cancer Day
5 years ago
In conjunction with World Cancer Day American Corner Erbil (ACE) at UKH Library collaborated with UKH School of Medical Science to spread awareness and fight against Cancer.
First initiative was to display cancer related materials including books, research papers and journal articles as the collection of the month for February. Library users can easily access materials for reference during library hours.
Second initiative was to organize a talk by our in-house experts from UKH School of Medical Science. The speakers and topics include:
· Dr. Mark Timothy McVay, Dean of Scientific Affairs and Associate Professor of Family Medicine. Dr. McVay gave a general overview about cancer biology, entitled 'Mechanism: Tissue Invasion and Metastasis'. It provided an idea on how cancer starts and spreads.
. Ms. Sonya Farman, pre-medical student who conducted research on breast cancer types, risk factors, diagnoses and treatment shared her research findings. She emphasized the importance of screening.
. Dr. Dana Mohammed Tofiq, Assistant Professor of Allergy and Immunology talked about the most common cancers, symptoms, screening processes and prevention guide. He stressed on healthy lifestyle could minimize the chances of contracting cancer.
. Dr. Firya Peryadi, Dean of School of Medical Science concluded the session reiterating the message that prevention and early detection are key in the fight against cancer. The medical field is working hard to find cure for cancer.
The session received a lot of interest from the participants with a series questions and answers.