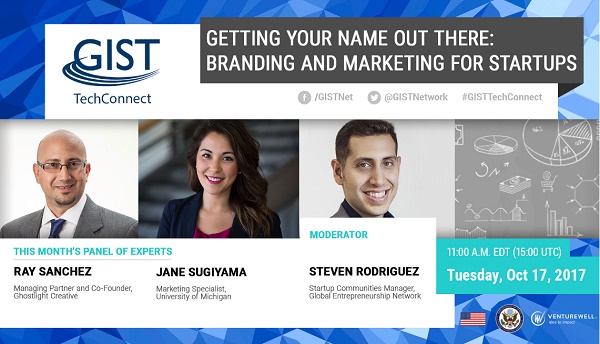 GIST TechConnect - Getting Your Name Out There: Branding and Marketing for Startups
6 years ago
Join our interactive webchat on Tuesday, October 17, 2017, 6:00 p.m to learn more about branding and marketing for your startup! A panel of experts will answer your questions live. No matter where you are in your entrepreneurial journey, this TechConnect will give you advice and tips that will help you determine your next steps.
To participate in the conversation, visit www.gistnetwork.org/content/gist-online or submit your questions and viewing group picture on Twitter by using #GISTTechConnect.
The program will be in English with Spanish and French interpretation.