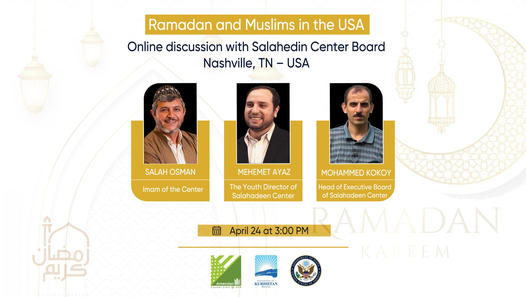 Ramadan
8 months ago
To know how to perform their religious duties which include different groups and ethnic groups of Muslims in the United States of America, especially during Ramadan. We will have an open discussion with the board of directors of Salahadin center.
24/4/2022 at 3:00 pm
To register:
To know how Muslims of different races and cultural backgrounds practice their religion in the USA particularly with a focus on Ramadan culture such as fasting, donations and charities as well as Ramadan night life and so on. Also, how Muslims coexist with individuals of different beliefs and bridging the interfaith gap.
Do not miss this great opportunity to hear from American Muslims about Ramadan life in America.
Please register here to participate