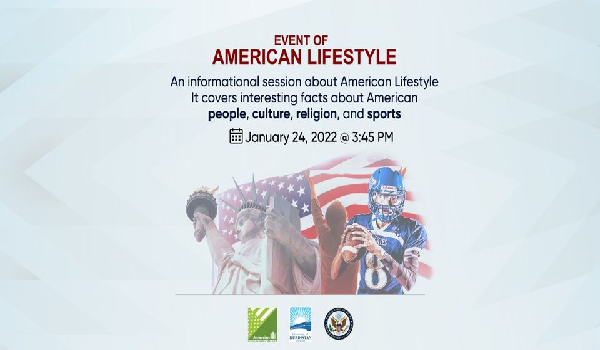 American Lifestyle - An informational session
1 year ago
Please join us for a conversation with an American diplomat from the U.S. Consulate General in Erbil about the American lifestyle. The session will explore how various cultures have contributed to making the United States the unique and diverse country it is - from its native American roots to the waves of immigration that have drawn people from around the world. Today, the United States is often described as a 'melting pot' or a 'patchwork quilt'.
Your chance to have a discussion with an American in person! Please fill out the following form to register your name:
https://forms.office.com/r/fmTLisdedw
For any concerns, please contact us via:
[email protected]
+964 750 196 1908
About the speaker:
Timothy Swett is the U.S. Consulate General Erbil's Refugee and Internally Displaced Person (IDP) Affairs Coordinator. In this capacity, he is responsible for overseeing humanitarian funding aimed at supporting the Government of Iraq and the Kurdistan Regional Government's efforts to provide protection services, improve access to civil documentation and legal services, while improving the capacity of health care facilities and increasing access to education and livelihood opportunities for conflict affected refugees and internally displaced persons. He holds a Master's Degree in Law and Diplomacy from the Fletcher School at Tufts University. Timothy hails from Chicago, Illinois and is married with two teen-aged daughters who are studying at the French School in Belgrade, Serbia. He is an avid runner and enjoys hiking and camping.
Presented by: Timothy Swett
Event Type: Information about the USA
Event Location: American Corner Erbil
Starting: 24 Jan 2022 03:45 pm
Ending:24 Jan 2022 05:00 pm