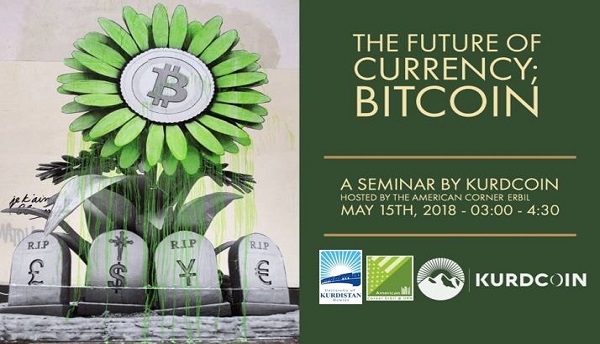 The Future of Currency; Bitcoin
6 years ago
American Corner Erbil in collaboration with Kurdcoin will hold a seminar on using Bitcoin covering the following topics:
- Bitcoin and the block chain technology - practical aspects
- Best practices in using digital assets
- Trading and technical analysis
- What's Kurdcoin and how can I access it?
Kurdcoin - Is a UK based Financial Intermediation Service Company. That's also the first and only exchange platform of digital assets, in Kurdistan and Iraq.
Speakers;
- Shadi Bapir - Co-founder and Manager at Kurdcoin
- Frzan Ali - Masters in Reservoir Engineering and University Lecturer
Presented by: American Corner Erbil
Event Type: Entrepreneurship
Event Location: American Corner Erbil
Starting: 15 May 2018 03:00 pm
Ending:15 May 2018 04:30 pm