Akam Omer
Director of Information Technology Administration
Overview
The Department of Information Technology Administration has the overall responsibility for planning, developing and operating UKH's central information and communications infrastructure.
Information Technology Admin Division provides University-wide information technology services for the University of Kurdistan Hewlêr (UKH), which help UKH in achieving its mission of excellence in education and research, and by supporting excellent administration. Our staff in IT Admin division works collaboratively with other administration divisions and academic departments to provide IT service that support the needs of all users at the UKH.
IT Services: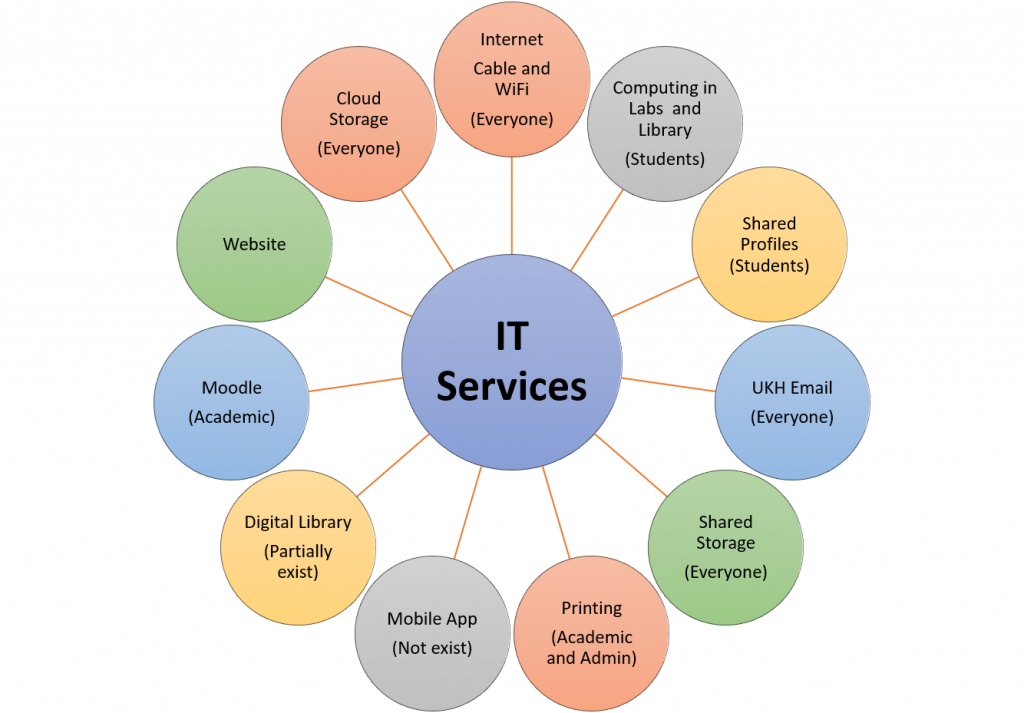 General Services:

Internet (Cable and Wireless).
Email.
Website.
Academic Staff:

Moodle e-Learning System.
Printing Services
Technical Support.
Extension phone.
IT Equipment provision.
Admin Staff:

IT Support.
IT Equipment provision.
Extension Phone.
Software solutions and developments.
Network & Server Solutions.
Education
- MSc in Information Systems Management / University of Liverpool / 2012
Publications
https://stackoverflow.com/users/3599237/akam
Professional Qualification