Kenneth Pollack
Member of the Board of Governors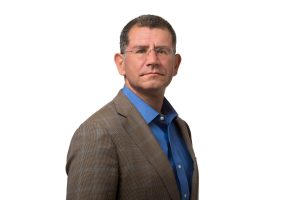 Mr. Kenneth M. Pollack is a senior fellow at the American Enterprise Institute (AEI), where he works on Middle Eastern political-military affairs, focusing in particular on Iran, Iraq, Saudi Arabia, and the Gulf countries.
Before joining AEI, Dr. Pollack was affiliated with the Brookings Institution, where he was a senior fellow at the Saban Center for Middle East Policy. Before that, he was the center's director and director of research. Dr. Pollack served twice at the National Security Council, first as director for Near East and South Asian affairs and then as director for Persian Gulf affairs. He began his career as a Persian Gulf military analyst at the CIA, where he was the principal author of the CIA's classified postmortem on Iraqi strategy and military operations during the Persian Gulf War. Among other recognitions, Dr. Pollack was awarded the CIA's Exceptional Performance Award twice and the Certificate of Distinction for Outstanding Performance of Duty, both for work on the Persian Gulf War.
Dr. Pollack has also worked on long-term issues related to Middle Eastern political and military affairs for the Joint Chiefs of Staff when he was a senior research professor at the Institute for National Security Studies at National Defense University.
Dr. Pollack is the author of 10 books, including "Armies of Sand: The Past, Present, and Future of Arab Military Effectiveness" (Oxford University Press, 2019), a history of Arab armies from the end of World War II to the present, in which he assesses the performance of Arab armed forces and the reason for their difficulties; "Unthinkable: Iran, the Bomb, and American Strategy" (Simon & Schuster, 2013), named one of the "Best Books of 2013" by The Economist and one of the "100 Notable Books of 2013" by The New York Times; "A Path out of the Desert: A Grand Strategy for America in the Middle East" (Random House, 2008), a Washington Post and Foreign Affairs bestseller, which was chosen as one of The Washington Post's "Best Books of the Year" for 2008 and as an editor's choice of The New York Times Book Review; "The Persian Puzzle: The Conflict Between Iran and America" (Random House, 2004); and "The Threatening Storm: The Case for Invading Iraq" (Random House, 2002), a New York Times and Washington Post bestseller.
Dr. Pollack is the author of numerous articles and has been published in The Washington Post, The Wall Street Journal, The New York Times, Foreign Affairs, and The Atlantic, among others.
He received a bachelor's from Yale University and a doctorate in political science from the Massachusetts Institute of Technology.