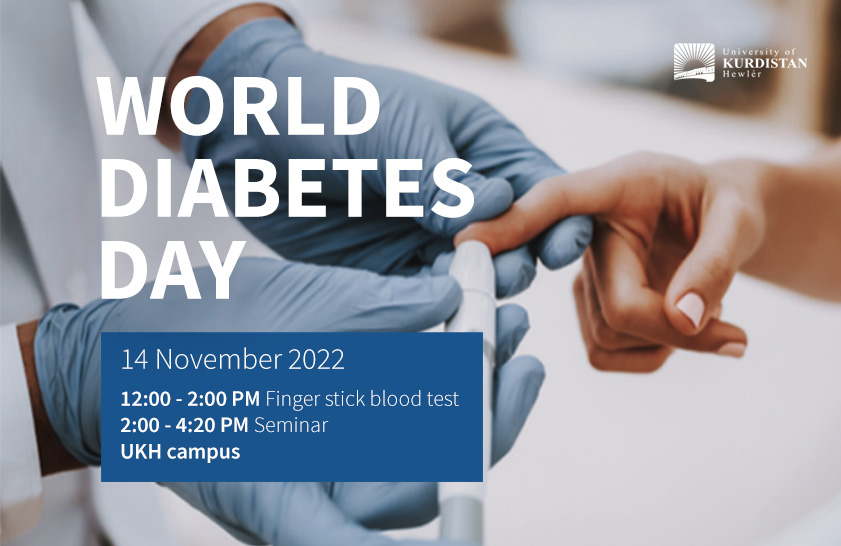 The World Diabetes Day was first announced in 1991 by the International Diabetes Federation with support from WHO in response to growing concerns about the health and economic threat posed by diabetes, World Diabetes Day became an official UN day in 2006.
Around 10.5% of the global adult population suffer from diabetes, and nearly 9% are at prediabetes stages.
On Monday November 14 2022, students and faculty from UKH School of Medicine and UKH Health & Safety Supervisor are organising an event to raise awareness within the UKH community on diabetes.
UKH Students of Medicine will arrange finger stick tests for the students and the staff. At 2:00 PM, Dr. Teshk Shawis, the Dean of SOM and Dr. Hersh Darbandy, UKH Health and Safety Unit Supervisor will be delivering seminars on the origins, symptoms, diagnosis, treatment and other details of diabetes.
Presented by: Teshk Nouri Shawis
Details
Start:
14 November, 2022 12:00 am
End:
14 November, 2022 4:00 pm
ORGANISER
Website:
Tags
---