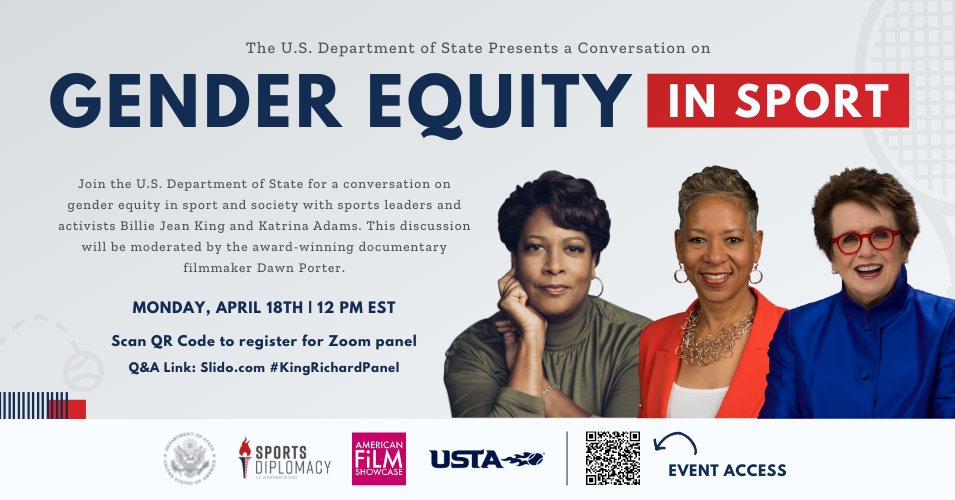 Gender equity in sport
8 months ago
his year marks the 50th anniversary of Title IX! This legislation has paved the way for major strides in gender equity across all sports. However, there is still progress to be made. Join us on Monday, April 18th at 12pm ET (7:00 pm Erbil time) for a conversation with legendary tennis player Billie Jean-King and tennis executive Katrina Adams about gender equity in sport.
Follow
Registration is open now here: https://statedept.zoomgov.com/.../WN_gGGzPlz_S82i5FECipRxug
Facebook.com/SportsDiplomacyDivision to receive updates and to watch the live program!